Here at StaffBuffalo, we believe in not only giving back to the community, but being involved in the community. Here are just a few of the causes that we believe in: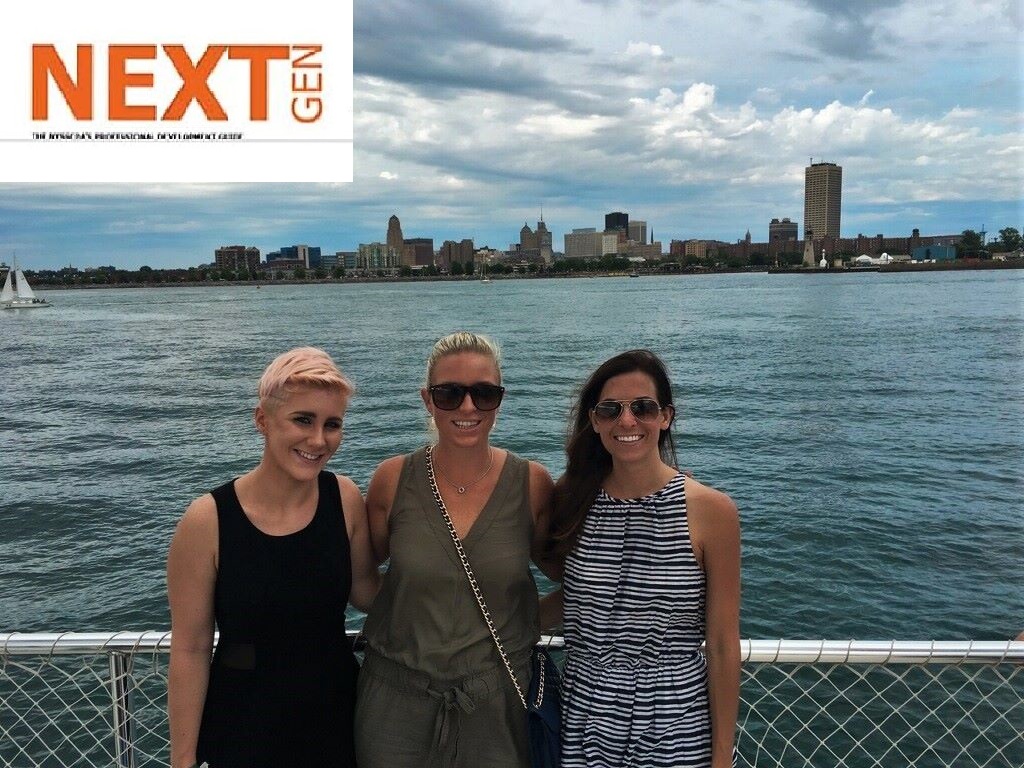 Buffalo Niagara Human Resource Association: The Buffalo Niagara Human Resource Association (BNHRA) is the pre-eminent human resource professional organization in Western New York.

We are a proud sponsor of the In-Transition Program, which helps HR Professionals who are in-between jobs.

Accounting & Financial Women's Alliance: The mission of the Accounting and Financial Women's Alliance (AFWA) is to enable women in accounting, financial, and related fields to achieve their full personal, professional, and economic potential and to contribute to the future development of their profession.

WNY HR YPs: The WNY HR Young Professionals is a community of entry to mid-level HR professionals aged 35 and under that offers networking opportunities, sharing of best practices and professional development in an informal setting

Child & Family Services: For more than 140 years, Child and Family Services has dedicated its resources to meet the needs of children and families. One of Western New York's oldest human service agencies, Child and Family Services fosters safe and healthy environments for children and families in local homes, schools, workplaces and communities.

Ronald McDonald House Charities of Western New York: Our cornerstone, Ronald McDonald House® of Buffalo, opened in 1983 with the single focus of providing a "home away from home" for families of seriously ill children receiving treatment at nearby hospitals. Since that time, more than 17,000 families from Western New York and Northwestern Pennsylvania, the country and the world, have benefited from the comfort provided by the our House.

Children With Hair Loss: CWHL opened in September 2000, it was created as a resource for ALL CHILDREN who have medically-related hair loss. Their mission is to empower children by making hair replacement available to those who may be financially challenged. Currently, they provide a customized human hair replacement and care kit to over 300 children a year.

Locks of Love: Locks of Love is a public non-profit organization that provides hairpieces to financially disadvantaged children in the United States and Canada under age 21 suffering from long-term medical hair loss from any diagnosis. The prostheses we provide help to restore their self-esteem and their confidence, enabling them to face the world and their peers.

Roswell Park Cancer Institute: Founded in 1898 as the nation's first cancer center, Roswell Park set the standard for today's multidisciplinary approach to the highest quality cancer care. Donations to Roswell Park Cancer Institute are put to immediate use to increase the pace from research trials into improved clinical care, to ensure state-of-the-art facilities, and to help improve the quality of life for patients and their families.

B Team Buffalo: The B Team, a 501(c)(3) non-profit organization formed in 2008, is led by young professionals dedicated to promoting a lasting sense of civic pride in the Greater Buffalo area. The B Team creates high-impact signature projects and assists other organizations with the development and execution of volunteer-driven events. They aim to inspire community engagement that translates into ongoing change.

Parkside Community Association: The Parkside Community Association (PCA), a 501c3 not-for-profit, is the largest membership-based community association in the City of Buffalo. Founded in 1963, it has over the years successfully implemented programs that have contributed to the security and stability of the neighborhood.

The Young Nonprofit Professionals Network (YNPN): is Western New York's home for young nonprofit professionals who see the value in being intentional about our professional development and in building a peer support network to help you be more effective change-makers for the good of our communities. StaffBuffalo Recruiter Anne Coughlin joined YNPN as an Ambassador in June 2019.

"I love the mission of YNPN because it revolves around being inclusive for all members of the community that want to participate and truly listens to the members to provide relevant events that address the members' needs," she says.